The SECURE-R2I Project Final Dissemination and Brokerage Events
---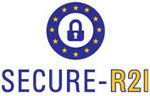 International Workshop devoted to the completion of the SECURE R2I Project of the EC 7 FP on science, technology and innovation will take place on September 29, 2016 in Kyiv. The Project is aimed at strengthening cooperation of the EU with Eastern Partnership countries on bridging the gap between research and innovation for inclusive and secure societies. Detailed info about the project you can find at the web-site:www.secure-r2i.eu
The Workshop includes brokerage event during which Ukrainian scientists will have the opportunity to meet partners from Eastern Partnership and European countries and to negotiate joint research and innovation activities within Social Challenge "Secure Societies" of the HORIZON 2020 Program. The research domains encompassed by "Secure Societies" are broad and include ICT; Security; Nanosciences, Nanotechnologies, Materials (NMP).
On behalf of the SECURE-R2I project consortium, the TBI "Kharkiv Technologies" invite all interested specialists, scientists and entrepreneurs who work in the security sphere to take part in the Workshop.
The event will take place in the great Conference Hall of the National Academy of Sciences of Ukraine at the address: 55, Volodymyrska st., Kyiv.
The Workshop starts at 10.00, registration – at 9.30.
Workshop Language is English.
To participate in the Workshop we would like to ask you to register at >> before September 14, 2016.
Preliminary Workshop program is attached >>